What is a Letter of Instructions for Survivors?
Mortality is not a subject we like to spend time contemplating. Hopefully, you will live a long, productive, and full life with little consideration for its end. But taking some time to craft a Letter of instructions to survivors can reassure your heirs and help them avoid feeling overwhelmed when settling your estate.
A Letter of Instructions for Survivors is an organized estate planning document that gives your survivors important information about your finances, personal matters, and wishes. It helps you share the location of important papers, people, and organizations to contact, insurance and employee benefits details, credentials for digital assets, and funeral instructions. This Letter of Instructions, sometimes referred to as the "family love letter," can be a crucial guide for those who will settle your affairs, providing clarity and reducing stress during a time of uncertainty.
Unlike your will and other estate planning documents that should be prepared by an attorney, the Letter of Instructions for Survivors is not a legal document. It can be designed and updated by you.
Imagine what your spouse, child, or trusted friend might need when putting the paper trail together during a time of grief and stress. If you have ever served as an executor or assisted with settling an estate, you can appreciate the time commitment and emotional toll the process can take. You might wish you could ask the deceased a few questions. Where are all your assets, and what are your passwords? Who is your advice team? How many credit cards do you have? Do you have any life insurance? Do you wish to be cremated? What kind of funeral service do you want? Every unanswered question can be a point of uncertainty and an opportunity for family contention.
We recently received a call from a client friend asking for help. Her father died suddenly, and she was trying to help her mother sort through financial affairs. She asked, "Where do I start? My dad managed all the finances, and my mom does not know what they have, let alone how to manage it."
Unfortunately, this can happen when the surviving spouse has not been involved in managing family finances and is left to figure it out. Building family wealth can be the focus of a lifetime, but little time is typically dedicated to passing pertinent information to survivors.
The Letter of Instructions for Survivors answers the following questions:
1. What do you have?
Include institutions and account numbers for:
Assets—Include your investments and bank accounts, home, second home or rental property, personal property such as vehicles, jewelry, antiques, silver, and collectibles.
Liabilities—Include your mortgage, other loans, credit cards, student loans.
Insurance—Include life (including beneficiaries), medical, property & casualty, disability, long-term care.
Retirement Benefits—List your pension, 401k, life insurance.
Military Benefits.
Business assets and liabilities.
Identifying your assets and liabilities is critical in today's digital world. Many of us no longer receive monthly paper statements and may not have any physical paper trail to show such accounts even exist. Please be aware that certain jointly held assets, such as safe deposit boxes and joint checking or savings accounts, may be frozen as soon as the financial institution is notified that one of the joint owners has died.
2. Where is it located?
Include institutions and account numbers for:
Storage location—Include the location for important documents, including your birth certificates, wills, trusts, income tax returns, deeds, titles, appraisals, and social security cards. Are they stored in a filing cabinet or safety deposit box? Are all your import- ant documents together or spread around your home?
Usernames and Passwords—Do you have a list of all your usernames and passwords in a safe place, accessible by your trusted loved ones?
Have you hidden jewelry or other valuables in odd drawers, under a mattress, or in the freezer? Could something valuable be mistakenly tossed out? How will your family know where to look?
Do you have hidden treasures in your attic or basement that are not identified in your will?
Do you have old files or documents that are no longer relevant that should be shredded or thrown out? Think about your family member sorting through all your documents to determine which are essential and which can be discarded.
3. Who should be contacted?
Who is your attorney, financial planner, accountant, insurance agent, or banker?
Who is your executor, guardian for minor children, medical and durable power of attorney, or trustee?
Who should be contacted at your employer?
What organizations should be notified of your passing?
Does your spouse have the authority to speak to your financial institutions, utility companies, and mobile phone carrier?
4. What are your final wishes?
Provide general funeral instructions, preferences, obituary information, and organ donation registration.
If you have not shared your burial and funeral wishes, will your family members argue over what they think you want? Will second-guessing create family division when they most need each other's love and support?
Have you prepaid any of your final arrangements? If so, where? What is included? Where are the deeds of plot ownership?
How do you want personal effects distributed if they are not covered in your will? Keep in mind that this does not legally bind the executor.
What are your instructions for digital assets?
What are arrangements for pet care?
Do you have instructions, traditions, or other messages to share with loved ones?
As your finances and wishes change, update your instructions at least annually and keep them in a safe place, accessible by your trustworthy relatives and executor. A good practice is reviewing the document around your birthday or as you prepare your taxes. Be sure to inform your loved ones/executor about the location of your letter of instruction.
At Carter, we have a few resources that can make the estate settlement process smoother for your loved ones, including:
The "Letter of Instruction for your Survivors" Fillable PDF. If you do not already have a Letter of Instruction, please reach out to your Carter financial planner and request a template. This fillable PDF is an easy-to-use tool that will address the questions listed above, with space at the end for additional instructions.
Checklists for managing through a crisis, performing executor duties, and first steps for a surviving spouse. These tools identify many of the first steps that need to be taken when a loved one passes away, from contacting your financial advisor to gathering key documents, as well as which actions can wait a few weeks.
We can also help facilitate a family meeting. Communicating one's wishes ahead of time decreases the chance of future conflict and avoids confusion. Setting expectations and reducing tension among family members helps ease future pressure on survivors.
Preparing ahead of time is a tremendous gift for your heirs, decreasing the chance of future conflict and reducing the burden of settling your estate.Will you leave chaos or a thorough and organized plan to help your family through this challenging time? It is up to YOU. And remember, we are here for you—either to help you prepare the letter of instructions for your survivors or to provide support and guidance through what can be a confusing and challenging time of grief.
Any opinions are those of Deborah Hickey, Financial Planner, Carter Financial Management, and not necessarily those of Raymond James. Expressions of opinion are as of this date and are subject to change without notice. The information contained in this report does not purport to be a complete description of the travel insurance industry referred to in this material. It has been obtained from sources considered to be reliable, but we do not guarantee that the foregoing material is accurate or complete. Any information is not a complete summary or statement of all available data necessary and does not constitute a recommendation.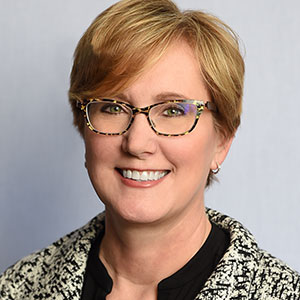 Becky has been a CFP® professional for over 30 years and has focused her career on helping companies build successful, customer-focused businesses. She has special expertise in financial planning, insurance and mortgage strategies for the retirement marketplace.