Digital Asset Estate Planning: Get Your Online Affairs in Order
What happens to your digital accounts such as social media, photos, or email when you die? More than ever before, we have video, audio, photos, and other important financial Planning information locked away behind layers of usernames, passwords, and texted security codes. That's where digital asset estate planning comes in.
Without login credentials, it could be a tricky and cumbersome process for your executor (or loved one) to gain access, obtain information, or delete the account. The good news is that being proactive now could help smooth out the process after you are gone. It is never too early to plan for the inevitable. 
To begin getting your digital life in order, consider these questions:
What digital assets need to be included? Make a list of all the online accounts that may contain either information, records, or content you'd want someone to access on your behalf. These accounts could include email, music,

 

and financial accounts such as Paypal or investment/bank accounts. They could also include cloud storage for documents, pictures, or videos. Social media accounts (Facebook, Twitter, Instagram, Snapchat, etc.) should also be inventoried.
Did you name a "digital executor" in your will? This person will be responsible for accessing and managing your

 

digital files and online accounts. In some states, your executor may automatically get this ability, but it is worth asking your attorney to specify someone, especially if the digital job would be better handled by somebody other than your executor. Be sure your "digital executor" has access to your phone or another device to receive authorization codes that are sometimes required.

       

Do your accounts allow the "sharing" of passwords? Terms and conditions vary greatly, but some platforms

 

"own" your content and forbid password sharing, regardless of your wishes. Others will delete the account but will

 

not allow access to another person. It is important to know the rules for each account.
Have you listed digital heirs, where permitted? Some tech companies allow you to assign someone to take

 

some actions directly through the account. On Facebook, add a legacy contact who will have the power to announce your passing or delete the account. On Google, add an Inactive Account Manager who can download your

 

data.
How will you share your passwords? Wills do not contain your online access information. If you use Dashlane or 1Password, or LastPass password managers, you can assign an emergency-access contact. If you keep all your passwords

 

written down somewhere else, make sure your executor knows where to find them.
Do you have cryptocurrency? Although we do not offer cryptocurrency, you should take additional measures to ensure your executor is aware of any positions and access credentials.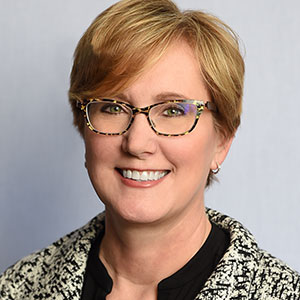 Becky has been a CFP® professional for over 30 years and has focused her career on helping companies build successful, customer-focused businesses. She has special expertise in financial planning, insurance and mortgage strategies for the retirement marketplace.