Disaster Preparation Should Include Important Documents
While most life-altering disasters can't be predicted, there are things you can do in advance to protect the important documents that will help you make a full recovery, and decrease the pain of getting there.
Save Your Important Documents
In case of a fire, hurricane, or any other type of disaster, it is essential that all documents you will need to rebuild your life are with you or stored somewhere safely out of harm's way.
When there is little or no warning, keeping items offsite in an area unlikely to be impacted by the disaster is a great option. It can be done electronically, as hard copies, and/or originals, depending on the nature of the document and whether you need to access them on a regular basis.
When it's necessary to have regular access to hard copies or original documents, a water and fireproof safe is a great option for storing paperwork for retrieval once the disaster is under control. But for disasters that provide for more orderly evacuation such as hurricanes, it's best to carry important items with you.
Here are some of the documents that you will want to protect;
Identification: Passports, immigration papers, military discharge papers, immunization records, and social security cards
Family records and certificates: Birth, adoption, marriage, divorce, and death certificates
Home and vehicle: Deeds, titles, registration, and loan papers
Planning documents: Wills, trusts, powers of attorney, and healthcare directives
Insurance information: Health, life, home, vehicle, etc.
While many of these can be replaced, keeping the originals safe can make insurance claims and other recovery activities faster and easier.
We recommend placing the documents in a three-ring binder with pockets for easy portability, and storing the binder in a water-resistant bag, as water and fireproof boxes are often quite heavy and bulky. A heavy-duty "dry bag" from a sporting goods store or a large, resealable plastic bag can serve as a lighter alternative.
Keep a Go-Bag
Being prepared for any kind of disaster means keeping a small "go-bag" packed with essentials ready to go. This emergency bag should be waterproof, and always packed and ready to go. Items to include are:
Your document binder
Photos or videos of your property for insurance claims
Safe deposit box keys
Notepad and pen
Flashlight
Small first-aid kit
Bottled water and non-perishable snacks
Extra resealable bags
For instances when you're not in immediate danger, a "quick grab" checklist of important items that you can't keep in your go-bag at all times will help ensure you don't forget anything in the rush to evacuate. Examples of such items include:
Backup of your computer, especially if it stores personal information
Cash for food and gas, as ATMs may not be in service
Required medications
Phones, tablets, and chargers
Plan for Your Pets
Protect Your Pets
If conditions are unsafe for you, they're likely unsafe for your pets as well. Do advance research on which public shelters, lodging facilities, or kennels accommodate your pets if you're unable to bring them with you.
If you have an exotic pet, try contacting local pet stores or zoos in a safe area. Your local SPCA or other pet-oriented organization can also provide useful information to help keep your pets safe during any disasters.
Additional steps to prepare for your pets:
Include your pets' updated immunization and other medical records in your document binder
Include a pet ID card with a recent picture, description, contact information, medical details, and care instructions in your document binder
Have a pet go-bag with collars, leashes, medications, food, water, treats, toys, litter/pans, first aid supplies, and carriers at the ready
Include pet-related items that can't be kept in a go-bag on your quick grab list
Conclusion
Every disaster creates a unique set of circumstances. For example, you may have more than 24 hours to escape a hurricane or forest fire, but minutes for a tornado, and no time at all in an earthquake, so It's essential to be aware of the type of natural hazards your area is prone to, and be prepared to act accordingly. But regardless of the particular peril, these precautions can provide a greater sense of security, and a faster, easier recovery should disaster strike.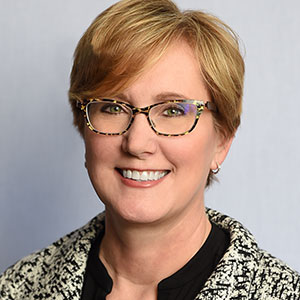 Becky has been a CFP® professional for over 30 years and has focused her career on helping companies build successful, customer-focused businesses. She has special expertise in financial planning, insurance and mortgage strategies for the retirement marketplace.