Please Join Us for a Special Presentation:
VOYA Cares®
Planning for Those with Special Needs
with:
Randal Barton and Tim Butler, CIMA
Voya Investment Management
on:
Tuesday, November 9, 2021
12 noon to 1 p.m.
Special needs encompasses congenital disorders, debilitating diseases, catastrophic events and aging relatives.
Caregivers or potential caregivers should definitely watch this presentation to learn:
What financial or career effects of caregiving might you face?
What are the key lifetime planning phases – and what should you do in each phase?
Whose assets should be used, and when?
What legal steps should you take, and
When should you take them?
What does your special needs team look like?
Who should be involved in decision making?
Randal Barton
Divisional Sales Manager, Voya Investment Management
Randal Barton earned his bachelor's degree and master's of accountancy from Brigham Young University. Prior to joining Voya, he worked for Transamerica Capital and Old Mutual Capital, developing and marketing mutual funds, separately managed accounts, and variable annuities. He also served as a CPA for Coopers & Lybrand in Southern California.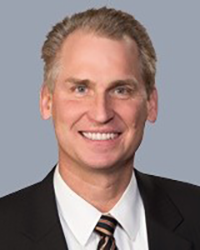 Tim Butler, CIMA
Regional Vice President, Voya Investment Management
Tim Butler earned his bachelor's degree in business administration from Sam Houston State University and his Certified Investment Management Analyst® certification from the Wharton School of Business of the University of Pennsylvania. Prior to joining Voya, Tim worked with Invesco and served as a regional vice president with Keeley Asset Management. In his role at Voya Investment Management, he is responsible for bringing the company's strengths and resources to financial advisors in South Texas and Southwestern Louisiana.