Please Join Us for a Special Presentation:
Cybersecurity and YOU
with:
Jason Mayor
Director of Technology, Risk, and Assurance
Raymond James
on:
Wednesday, September 22, 2021
Noon to 1 p.m.
Cybersecurity should be on everyone's mind these days. How safe is access to your accounts? Could your account be hacked? How can you protect your assets and information?
To address these important questions, Jason Mayor of Raymond James will discuss:
The Raymond James dedicated Cyber Threat Center, staffed by Certified Information Security analysts.
How Raymond James monitors email to help protect against phishing attempts and malware.
Coordination with industry-wide organizations and law enforcement agencies devoted to sharing information about physical security and cybersecurity.
What you can do in partnership with Raymond James to help secure your assets and personal information.
Jason Mayor
Cybersecurity, Raymond James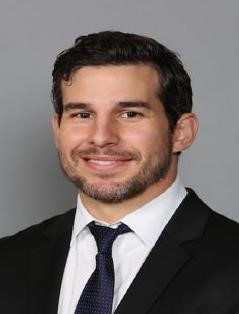 Jason Mayor is a leader in Cybersecurity at Raymond James, overseeing technology, risk, and assurance. He advises Raymond James leadership on the risk of existing and future partners, consults with project teams as a trusted advisor, and manages the Infrastructure and Information Security project portfolios.
Before coming to Raymond James, he served as an active duty Cyber Operations Officer in the United States Air Force. Jason earned a bachelor's degree in Systems Engineering Management from the United States Air Force Academy, a master's degree in Business Administration from Oklahoma State University, and also holds several industry-leading technical and business certifications.