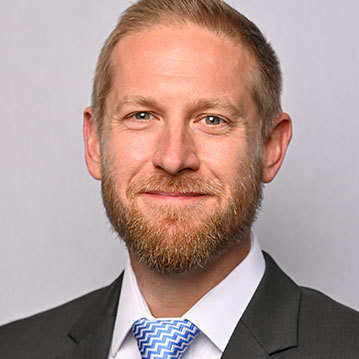 Vice President, Carter Financial Management
Professional
Aaron is a Certified Financial Planner™ professional that delivers financial planning and wealth management strategies to high-net-worth families, executives and business owners.
With over 14 years of industry experience, Aaron works closely with clients, often across multiple generations, to navigate all things financial. By creating a customized approach based on client goals, he coordinates a wide range of financial planning strategies to build and manage wealth while respecting each family's unique identity and values. Additionally, as a 4th generation ranch owner, he has niche experience with the intricacies of managing personal agribusinesses and rural properties.
Before joining CFM, Aaron was the director of research at Messenger Advisors, LLC; a start-up investment management firm focused on building and managing discretionary turnkey model portfolios. Prior to joining Messenger, Aaron spent five years with U.S. Trust in the Private Wealth Management Group, where he gained strong trust-related expertise while providing integrated investment advice, core equity strategy portfolios and wealth management services to ultra-high net worth families and trusts.
Education
Aaron completed the Financial Planning Certificate Program at Southern Methodist University. He earned a Bachelor of Science in Political Science with a minor in Business from Texas Tech University.
Personal
Aaron and his wife, Lauren, stay busy with their two young sons and pets. He enjoys family time,  fitness, traveling and exploring the outdoors.