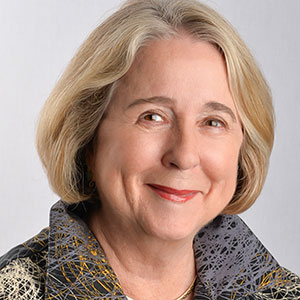 Senior Vice President, Carter Financial Management
Professional
Kathy is a nationally recognized, award-winning Certified Financial Planner™ professional, with a focus on transition planning due to major life events. Her customized solutions reflect deep experience in legacy planning and wealth management strategies for high net worth individuals  and their families. Kathy takes special interest in guiding recently widowed clients based on her own experience as an early widow with a young family. She is a Senior Partner with Carter Financial Management.
Kathy is a frequent contributor in the financial press.
Service
Service to the community has long been a priority for Kathy. She provides philanthropic leadership for organizations including The Diocese of Dallas, Cistercian Preparatory School, Parkland Hospital Foundation, Communities Foundation of Texas, Jesuit Preparatory School Foundation and The Dallas Foundation.
Kathy values sharing knowledge and experience with the next generation of financial planners. She has taught financial planning certificate programs at both Southern Methodist University and  the University of Dallas and mentored many young CFP® Professionals throughout her career.
Awards
Carter Financial Management has been named to D Magazine's list of Top Wealth Managers in Dallas every years since 2015 1. Kathy was named to the the 2020 Financial Times 400 2 , 2020 Forbes Best-In-State Wealth Advisors, and 2020 Forbes Top Women Wealth Advisors 3. She is also a recipient of the Communities Foundation of Texas Vester Hughes Award for her local philanthropic leadership.
Personal
A native of San Francisco, Kathy raised her family in Texas. She enjoys the arts, spending time with family and friends and relaxing on the Oregon coast.
2 The FT 400 was developed in collaboration with Ignites Research, the FT's sister company. The FT reached out to some of the largest brokerages in the U.S. to collect a list of advisors with 10+ years of experience and $300+ million in assets under management (AUM). The 940 qualifying advisers were asked to provide additional information which was added to FT's own research, including data from regulatory filings. The FT used a formula to grade qualified advisers based on six attributes: AUM, AUM growth rate, compliance record, years of experience, industry certifications, and online accessibility. AUM is the top factor, accounting for an average of 70% of each adviser's score. The FT placed a cap on the number of advisors from any one state that corresponds to the distribution of millionaires across the US. Please visit https://www.ft.com/reports/ft-400-top-financial-advisers,
3 The Forbes rankings of America's Top 1,000 Women Wealth Advisors and Best-In-State Wealth Advisors, developed by SHOOK Research, are based on algorithms of qualitative and quantitative data, rating thousands of wealth advisors with a minimum of 7 years of experience on factors including revenue trends, AUM, best practices, compliance records and service and investing models. Portfolio performance is not a criteria due to varying client objectives and lack of audited data. Research Summary for ALL SHOOK ADVISORS as of April 2019: 32,000 nominations were received based on thresholds (9654 women.) 1,000 women and 4000 advisors were named. FT, Ignites Research, Forbes and SHOOK receive no fee in exchange for placement in rankings. Ranking is not indicative of advisor's future performance, is not an endorsement, and may not be representative of individual clients' experience. https://www.forbes.com/top-women-advisors/#28abc5bd51f4, or https://www.forbes.com/best-in-state-wealth-advisors for more information. 
These rankings are not indicative of advisor's future performance, are not an endorsement and may not be representative of individual clients' experiences. Neither Raymond James nor any of its Financial Advisors or RIA firms pay a fee in exchange for any of these awards/ratings. Raymond James is not affiliated with The Financial Times, Forbes or Shook Research, LLC.