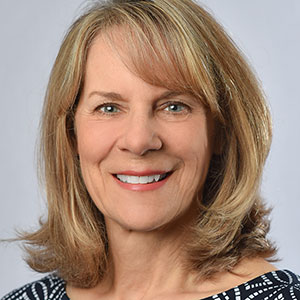 JoAnne B. Galbraith, CFP®, CPA
President, Carter Advisory Services
Professional
As President of Carter Advisory Services, JoAnne is responsible for the design and integration of each facet of our multi-disciplinary financial plans, while also providing guidance to clients in the pursuit of their financial and life goals.
With over 30 years of experience in financial planning, banking, and public accounting, JoAnne joined Carter Advisory Services in 1993 after successful careers at Ernst & Young and Bank of America. Her technical expertise is invaluable to the clients of Carter Advisory Services.
Awards
JoAnne was recognized by D Magazine as one of the "Best Financial Planners in Dallas"1 in 2015.
Education 
After earning a Bachelor of Science in Business Administration, majoring in accounting, from the University of Dayton, JoAnne earned a Master of Science in Management and Administrative Sciences, with a concentration in Finance, from the University of Texas at Dallas. Recognizing that health is an integral component of wealth, JoAnne also holds a master's degree in Acupuncture and Oriental Medicine and is a licensed acupuncturist, herbalist, and Doctor of Oriental Medicine.
Personal
JoAnne and her husband, Paul, a psychotherapist, enjoy the outdoors, hiking with their dogs and relaxing at their secluded mountain retreat in New Mexico.
Certified Financial Planner Board of Standards Inc. owns the certification marks CFP® and CERTIFIED FINANCIAL PLANNER™ in the U.S., which it awards to individuals who successfully complete CFP Board's initial and ongoing certification requirements.
D Magazine asks every wealth management firm and team in the Dallas-Fort Worth chapters of the Financial Planning Association® and the Investment Management Consultants Association® to tell them about their practice. The final list is selected based on these criteria: top firms or teams must have total assets under management for individual clients of at least $100 million; a 95 percent client retention rate in the last two years; no current disciplinary action; and at least five years of experience. They must also be a fiduciary for their clients, and their compensation model cannot be commission-based. A panel of esteemed local wealth managers reviews the final list. Neither the firms nor their employees pay a fee to D Magazine in exchange for inclusion in the list. Inclusion on the list is no guarantee as to future investment success. Raymond James is not affiliated with D Magazine. The inclusion of a financial advisor or practice on the list should not be construed as an endorsement of the financial advisory practice by the D Magazine. Raymond James is not affiliated with any of the above-mentioned organizations.
Raymond James is not affiliated with the organizations listed.