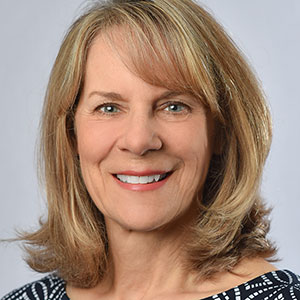 JoAnne B. Galbraith, CFP®, CPA
President, Carter Advisory Services
Professional
As President of Carter Advisory Services, JoAnne is responsible for the design and integration of each facet of our multi-disciplinary financial plans, while also providing guidance to clients in the pursuit of their financial and life goals.
With over 30 years of experience in financial planning, banking, and public accounting, JoAnne joined Carter Advisory Services in 1993 after successful careers at Ernst & Young and Bank of America. Her technical expertise is invaluable to the clients of Carter Advisory Services.
Education
After earning a Bachelor of Science in Business Administration, majoring in accounting, from the University of Dayton, JoAnne earned a Master of Science in Management and Administrative Sciences, with a concentration in Finance, from the University of Texas at Dallas. Recognizing that health is an integral component of wealth, JoAnne also holds a master's degree in Acupuncture and Oriental Medicine and is a licensed acupuncturist, herbalist, and Doctor of Oriental Medicine.
Personal
JoAnne and her husband, Paul, a psychotherapist, enjoy the outdoors, hiking with their dogs and relaxing at their secluded mountain retreat in New Mexico.