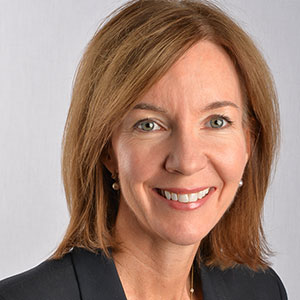 Financial Planner, Carter Financial Management
Professional
Deborah, a CERTIFIED FINANCIAL PLANNER™ professional, guides clients in all stages of the financial planning process to make well-informed decisions, identify overlooked opportunities, and reduce risk and emotional bias that can derail a life well planned.
Whether planning for retirement, children's college education or a major life transition, Deborah delivers financial planning and wealth management strategies to help clients achieve their goals.
After 15 years in sales, marketing, finance, and staff accounting with Nestle and Nuvista, she pursued her own dream and made the leap to financial planning at Carter Financial Management. Deborah's general business acumen, results-oriented approach, and commitment to excellence helps to ensure that her clients' needs are well met.
Service
Deborah is an active member of Young Men's Service League, a non-profit organization that initiates and encourages young men and their mothers to pursue philanthropic involvement in their community. She is also a member of La Fiesta de las Seis Banderas and is frequently involved in supporting school activities.
Education
Deborah completed her CFP® certification program at Southern Methodist University. She graduated from Canada's Queen's University with a Bachelor of Arts Degree in Psychology.
Personal
Deborah lives in University Park with her husband, Harold, and their three children. She enjoys traveling, running, skiing and spending time with family and friends.