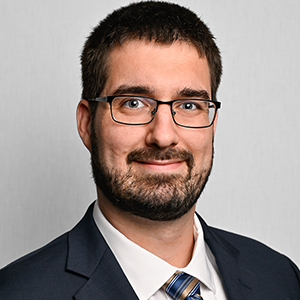 Financial Planner, Carter Advisory Services
Office Administrator, Carter Financial Management
Professional
As a Financial Planner for Carter Advisory Services, Daniel helps our clients determine where they want to go and how to get there by creating and adapting financial plans and providing meaningful solutions to their needs. He began his career at Edward Jones and then spent 7 years at an independent firm in Frederick, Maryland before joining Carter Advisory Services.
Education
Daniel earned a Bachelor of Arts in History from Taylor University in Indiana. He earned his CFP in December 2018.
Personal
Daniel grew up in the Czech Republic before returning to the U.S. in 2009 to attend college. He moved with his wife from Leesburg, Virginia to Dallas, Texas in 2023. He enjoys hiking, traveling, reading, and playing with his dog, Mason.