CFM Service Day Spotlight: Cornerstone Ranch
Giving back has always been important to the CFM team, so we take two days every year to perform community service with a special organization. For our Spring Service Day we traveled to Cornerstone Ranch in McKinney.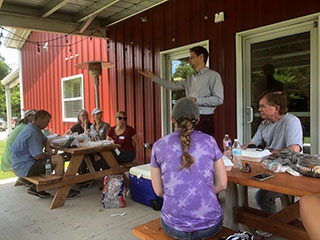 This caring organization began when a young couple decided to open their home to three special needs men in 2001, and realized first-hand how limited resources are for special needs adults. Today, Cornerstone provides residential and day programs. They are preparing to grow into a community that will serve 100+ adult residents and hope to change the way DFW cares for people with disabilities.
Our team helped them clear brush, weed gardens, and clean service vehicles. We also were lucky enough to meet some of their wonderful "campers." If you'd like to learn more about Cornerstone, check them out at www.cornertsone-ranch.com.