Keep Your Financial Plan Up-to-Date
A financial plan is simply a roadmap to help you stay on track and ultimately accomplish your financial goals. It is a "living" document that is constantly changing as life evolves. A peri-odic review of your plan is essential to tracking and eventually achieving the financial goals outlined in the plan.
As we find ourselves in the midst of a global pandemic, societal shifts, and most recently a new administration and Congress, the inevitable changes life can bring are obvious. We believe that keeping your roadmap up to date is one of the best ways to ensure you are maximizing the benefits of your plan and the odds of achieving your financial goals.
It is more important to periodically assess your financial situation with your planner to determine if the current path is still the best route. We anticipate several changes to tax and estate laws in the next few years, so it will be increasingly important to revisit the financial plan you currently have in place to ensure that strategies chosen are still the most important.
The external world we live in is not the only thing that could change a financial plan's direction over time. Life stages and circumstances also change, so it is also important to periodically revisit your goals and progress toward achieving those goals. This can be a great exercise, especially for intermediate and long-term goals. Without awareness of your goals and the relevancy to your current life situation, it can be easy to drift off track. Reviewing goal progress and celebrating your success can also be motivating and help you stick with your plan.
As financial planners, our primary purpose is helping you maximize your finances in a way that fulfills your life aspirations and evolves as the world around you and your circumstances change. Depending on your current financial life stage, we encourage you to think about what you could be doing today to better your financial future. For example:
Accumulating: Have you updated your retirement plan contributions? As we enter a new year, it is important to set up or just automatic contributions to your qualified retirement plans ( 401k, 403b, IRA, RothIRA, etc). In 2021, you can contribute up to $19,500 ($25,000 if 50 or over) to a 401k/403b and up to $6,000 ($7,000 if 50 or over) to an IRA/Roth IRA (income phase-outs may apply).
Nearing Retirement: are you covered by long-term care insurance? It's a fact: people today are living longer. Although that is good news, the odds of requiring some sort of long-term care increases as you get older. According to Genworth's annual cost of care study1, The 2020 national median price of a private room and a long-term care facility was $105,850/year And the cost of in-home care it was $24/hour. I don't expect to stay calm materially impact the success of your financial plan. Long-term care insurance is a great way to shift risk and can help protect the assets you have retard to accumulate throughout your career. These policies have exclusions and/or limitations. The cost and availability of long-term care insurance depends on factors such as age, health and the type and amount of insurance purchased. As with most financial decisions, there are expenses associated with the purchase of long-term care insurance the guarantees are based on the claims paying ability of the insurance company.
Retired: When did you last review your estate planning documents? Do they align with your most current wishes? We recommend reviewing your estate planning documents every three to five years. Estate tax laws change often and are likely to change again over the next few years. It is increasingly important to periodically review your estate planning documents with the state attorney and financial planner.
If you have not reviewed your financial plan with us recently, we encourage you to reach out to your planner this year to assess your current situation and see if any changes needed to be made to ensure you are on track with achieving your goals. If you have not done a formal financial plan recently, that was an ideal time to get started.
1 https://www.genworth.com/aging-and-you/finances/cost-of-care.html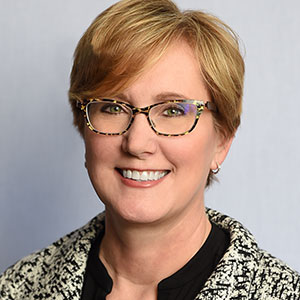 Becky has been a CFP® professional for over 30 years and has focused her career on helping companies build successful, customer-focused businesses. She has special expertise in financial planning, insurance and mortgage strategies for the retirement marketplace.