Should You Get Travel Insurance?
With the rash of flight delays and cancellations wreaking havoc on summer travel plans, the topic of travel insurance is on the minds of many Americans. Specifically, many wonder if it's worth forking over premiums that can make pricey travel even pricier
So, when "purchase travel insurance," appears in the process of booking your vacation, is it a go, or no-go? The answer is: it depends. Read on to learn when to buy travel insurance and when to pass on it.
What Is Travel Insurance?
Travel insurance covers travel-related risks ranging from lost luggage to loss of life. Broadly, there are two different kinds of travel insurance, one covers the bookings themselves, and the other covers medical expenses incurred while you're traveling.
When Might You Skip Travel Insurance?
• If Your Airline or Hotel Has Flexible Cancellation Policies
When booking your flight and hotel, check their cancellation and delay policies. In the US, the Department of Transportation only mandates compensation when airline passengers are bumped due to overbooking. Bad weather, air traffic delays, and mechanical issues are not required to be compensated, and they rarely.
Hotels are often flexible with rebooking and cancellations due to circumstances out of your control, but policies vary widely, so it's important to understand those policies before you book.
• If Your Credit Card Offers It
Travel insurance is an often-overlooked benefit of booking with a credit card, but it's not offered by all banks, so you will want to understand whether it is, and if it is, what's covered and to what extent. For less comprehensive offerings, you may even want to purchase supplemental coverage.
• If You Are Traveling Domestically
Domestic trips are typically cheaper than international flights, so the risk may not justify the expense. Beyond that, medical emergencies that occur on US soil are generally covered by your existing health policy.
When Might You Need Travel Insurance?
• If You Go on An International Trip
As mentioned, international trips generally cost more than domestic trips. So, if you've spent a hefty amount on flights and hotels, it just might tilt the cost/benefit analysis in the "buy" direction.
Also, if you're going to a place where the weather is volatile, the food is different than what you're accustomed to, or there are any health and safety risks that are out of the ordinary, making sure you have medical coverage for any possible emergency is a smart thing to do.
If political or social unrest is more likely at your destination than it is at home, coverage may be a good choice, as some policies cover emergency evacuation should problems arise.
• If You Go on A Cruise
In the days since COVID reared its head, cruising has become particularly risky. In fact, three of the biggest cruise lines require travel insurance for unvaccinated passengers over the age of 12. Even if it's not mandated, the enhanced risk of being in close quarters with thousands of people for long periods of time during a pandemic, the potential for missed flights if your ship is quarantined and the cost of being medevacked off a ship in the middle of the ocean, may make coverage a wise choice
In a nutshell, whether travel insurance is comes down to analyzing the level of risk inherent to your trip, any existing coverage before insurance, and your personal risk tolerance. If done carefully, the right choice should be clear.
Any opinions are those of Becky Bell, President Carter Financial Management, and not necessarily those of Raymond James. Expressions of opinion are as of this date and are subject to change without notice. The information contained in this report does not purport to be a complete description of the travel insurance industry referred to in this material. It has been obtained from sources considered to be reliable, but we do not guarantee that the foregoing material is accurate or complete. Any information is not a complete summary or statement of all available data necessary and does not constitute a recommendation.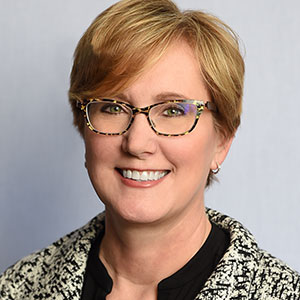 Becky has been a CFP® professional for over 30 years and has focused her career on helping companies build successful, customer-focused businesses. She has special expertise in financial planning, insurance and mortgage strategies for the retirement marketplace.