We are proud to present the schedule and speaker lineup for the 40th annual Carter Investor Conference. As always, attendees will walk away with lots of great information from our speakers and a fresh perspective on the economic environment.
If you haven't already registered to attend, there's still time. Click here to register online!
Schedule
9:00 a.m. REGISTRATION
9:30 a.m. KEYNOTE I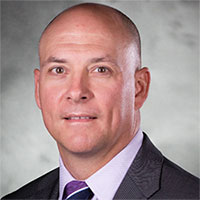 Jack Janasiewicz, CFA®
Vice President, Portfolio Strategist
Portfolio Research & Consulting Group
Natixis Global Asset Management, U.S. Distribution
Jack Janasiewicz will speak about growth and recession concerns as well as his views on geopolitical risks such as tariffs and Brexit. He will also talk about how our own behavioral biases can influence investment decisions.
Mr. Janasiewicz is Vice President and Portfolio Strategist with the Portfolio Research & Consulting Group at Natixis Global Asset Management. He is responsible for providing insight and analysis on the global economy and capital markets and how they impact portfolio construction and asset allocation. He has more than 20 years of investment experience, with clients ranging from retail and high net worth individuals to pension plans of Fortune 500 companies and Australian government-sponsored savings plans.
He has traveled extensively throughout Asia, Europe, Africa and Latin America, researching and developing investment themes driven by macroeconomic and political issues. These travels have included meetings with global central bankers, former and current heads of state, economic and finance ministers, key political figures and cabinet members from around the globe. Mr. Janasiewicz holds both a BA and an MA in economics from Boston University and is a member of the Boston Security Analysts Society.
10: 25 a.m. BREAK
10:35 a.m.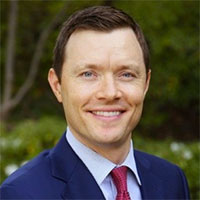 Luke Trammell
Senior Vice President
Capital Group | American Funds
Luke Trammell will share his perspective on investing in an uncertain market. He will offer a unique view of U.S. history and share reasons we should be confident about the future as Americans and as investors. He will also address recent market fluctuations and discuss where opportunity may exist in the market today.
Mr. Trammell is a Senior Vice President at Capital Group, home of American Funds, and is based in Dallas. He holds a Bachelor's degree in Education from the University of Kansas and graduated as an Academic All-American.
11:05 a.m.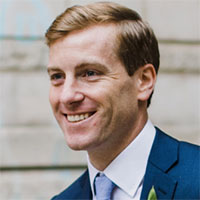 Andrew Werner
Vice President, CBRE Global Investors
Andrew Werner will discuss infrastructure needs in Texas, the U.S. and around the world, concentrating on two major themes that will directly impact our lives—local infrastructure, including toll roads and airports, and the 5g revolution, secular growth opportunity estimated to be worth $57 trillion over the next 15 years.
Mr. Werner is a Vice President at CBRE Global Investors focused on private and listed real asset investments. He is responsible for supporting institutional investor allocation goals and articulating investment programs as it relates to real estate and infrastructure across the risk-return spectrum. He has experience working with pensions, endowments, foundations, consultants, and RIAs based in the United States, Europe, Africa, and Australia.
11:45 a.m. MUSICAL PERFORMANCE BREAK
Booker T. Washington High School for the Performing and Visual Arts
Dallas Independent School District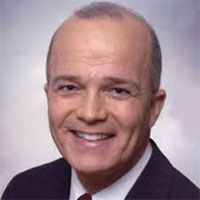 Bill Lloyd, M.D.
Health Director
Transamerica Advanced Markets Group
Dr. Lloyd will discuss the important relationship between your health and your wealth, and how this connection can be a significant factor in determining overall well-being in retirement. He will also share the important steps you can take now to give yourself the best possible retirement experience.
Dr. Lloyd is an experienced clinician and award-winning medical educator. Following active duty retirement from the US Army Medical Corps, he held senior faculty appointments at the University of Texas Health Science Center in San Antonio and University of California Davis, where he received the Vice Chancellor's Award for most significant physician contribution to medical education.
He has authored or co-authored over 50 original manuscripts, textbooks, and research abstracts; participated in numerous clinical trials for innovative medical devices and investigative medications; and is a six-time recipient of the AMA Physician's Recognition Award.
Dr. Lloyd has held leadership positions in various national and international professional organizations, and has been designated permanent faculty to physician training programs at both Harvard and Stanford Universities. Since 2007, Dr. Lloyd has devoted his professional energies to health communications, medical leadership, and online health content production.
1:35 p.m. KEYNOTE III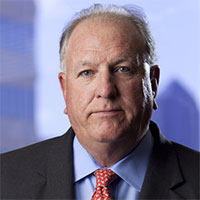 Jerry Swank
Managing Partner and Co-CIO Cushing® Asset Management
Jerry V. Swank will provide an update on America's quest for energy dominance and will address developments in west Texas oil, changing industry investment options and where the sector may be headed in the future. Mr. Swank founded Swank Capital in 2001 and its wholly-owned SEC-registered investment adviser in 2003.
He has over 40 years of experience in investment management and research analysis. Mr. Swank was formerly President and CEO of John S. Herold, Inc, an oil and gas research/consulting company (now part of IHS Markit). He spent 14 years with CS First Boston, where he was a Director and Southwestern Regional Sales Manager.
He worked seven years as a buy-side analyst and portfolio manager. Mr. Swank holds a B.A. in Economics from University of Missouri and an M.B.A. from University of North Texas. Mr. Swank has served on the boards of John S. Herold Inc., Matador Petroleum and Advantage Acceptance Inc.
2:15 p.m. CLOSING REMARKS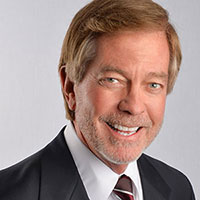 Bill Carter
Founder and CEO
Carter Financial Management
In addition to growing the company he started in 1976 to over $1 billion in assets under management, Bill Carter has been instrumental in defining the practice and standards of professional financial planning, having served as Chairman of the Certified Financial Planner Board of Standards (CFPB), the International Association of Financial Planning (IAFP), and the Foundation for Financial Planning (FFP).
Carter is frequently quoted in publications including The New York Times, Money Magazine, USA Today, The Wall Street Journal and The Dallas Morning News, among others. He has also been featured on numerous television and radio programs.
2:45 p.m. WRAP-UP AND DOOR PRIZES
3:00 p.m. COCKTAILS AND HORS D'OEUVRES RECEPTION