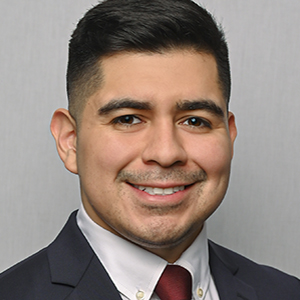 Project Analyst, Carter Advisory Services
Professional
Rey was drawn to financial planning after discovering how passionate he is about using his knowledge of finance to help others make well-informed decisions about their money. Before joining Carter Advisory Services, Rey was a financial paraplanner. Prior to that, he was an accountant and was responsible for maintaining financial records and reports, performing account reconciliations, conducting internal audits, and maintaining accounts payable documentation. Rey has his life and health insurance license, has passed the SIE exam and will sit for the CFP® exam in the fall of 2021.
Education
Rey completed Southern Methodist University's Certified Financial Planning Certificate program in March of 2020. He moved to the Dallas area after receiving his BBA in Finance from The University of Texas Rio Grande Valley in 2018.
Personal
Born and raised in Brownsville, Texas, Rey likes to stay active and exercise. He enjoys late-night jogs and being involved in sports in the DFW area. A sports fanatic, Rey loves going to sporting events and cheering on his favorite teams – the Dallas Cowboys, the Dallas Mavericks and the Texas Rangers. Rey is also actively involved with the Financial Planning Association and FPA NexGen in the Dallas/Fort Worth area.