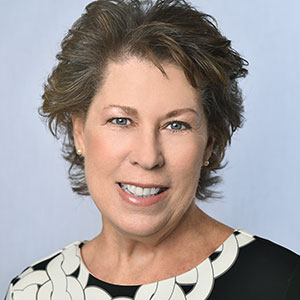 Receptionist, Carter Financial Management
Professional
As Carter Financial Management's receptionist, Leslie's primary goal is to welcome and care for each guest in the Dallas office, where she creates a positive experience for all who enter.
In addition to receptionist duties, Leslie assists with planning and implementing company events, office design and décor, supply and inventory control, expense management and company calendar maintenance.
Leslie retired from Benchmark Electronics after twenty-one years as the accounts payable manager for several domestic and foreign divisions. She was also liaison to the corporate, legal, HR and IT teams. Her duties involved managing and training staff, travel coordination and monthly general ledger accounts.
Personal
Leslie moved from the Houston area to North Dallas to be closer to family, including two of three daughters, a son-in-law, and grandchildren. She enjoys being outdoors for gardening, fishing, and walking and loves baseball, football, crafting, and sewing.